Landscape Maintenance Services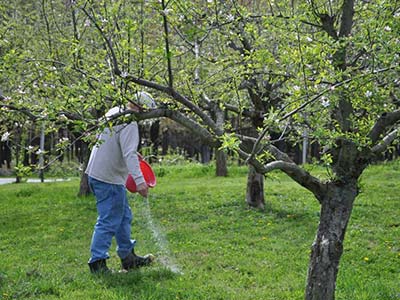 At Thrive, you will receive professional support for all phases of your project: From consultation to maintenance, we will gladly take care of your concerns.
You can choose between a full planning and an individual consultation, between the sensible integration of existing elements and a completely new design. Our work always meets the highest quality requirements and also includes fresh ideas. Our areas of focus include:
Lawn Maintenance
After your new landscape is complete or you just need some help with your existing one, let Thrive do the work for you. We provide tailored solutions to our clients and can handle everything from removing and replacing storm-damaged trees and plants to trimming and pruning bushes and shrubs. These activities help maintain the overall health of the landscape. We can also help in thinning overgrown areas and solve the different problem growth areas caused by poor drainage or lack of natural light. Our team of experts can handle all types of lawn maintenance and will ensure that all your landscaped areas are cared for with regularity. Read More About Lawn Maintenance >>
Lawn Treatments
Sometimes plants have disease, insect, and or weed problems that seem tough to solve. We have many state-certified pesticide technicians ready to diagnose and correct your plants' problems. We understand that every client's landscape is unique and it's why we always adopt a tailored approach in all our work. As part of our treatment solutions, we handle lawn and bed fertilization which includes a detailed soil analysis. We use organic fertilizers in our work and ensure your lawn thrives. We also design and implement insect and disease control and weed control programs for residential and commercial landscapes. All these solutions go a long way in improving the overall health and appearance of your landscape. Read More About Lawn Treatments >>
Gardening and Landscaping
Together with you, we will develop a harmonious master plan for your garden or your grounds. We offer a full range of customized landscape design, installation, & maintenance services for our commercial & residential clientele. In addition to landscaping solutions we also handle the design and installation of irrigation systems and outdoor living features. Our team ensures that the solutions they provide are in line with your needs and that you get unique and distinctive looking outdoor spaces that add value to your property. We use the best quality materials in our work and make sure that every feature is installed to perfection. Read More About Gardening and Landscaping >>
Hydroseeding
Choosing Thrive means your growth rate shows in a little as one week as opposed to the traditional hydroseeding methods that produce growth in 3-4 weeks. Hydroseeding is an affordable & quick way to install or repair areas of the turf that have become damaged. This method can be used to fix grass on residential and commercial properties, levees as well as sports fields. We use a blend of grass seeds to ensure you get the color, texture, and appearance of grass you want. We use the best quality seeds in our work and make sure that the work is completed to your 100% satisfaction. Read More About Hydroseeding >>
Annual Spray Programs
Every lawn is unique, and as a result, no two Thrive treatment programs are exactly alike. These programs are custom designed to suit your requirements and we ensure that they suit the needs of your landscape. The programs or plans could include herbicide, fertilizer, and insecticide applications; each of which is timed to ensure that your lawns thrive. Pre-emergent weed control, shrub and tree fertility programs, pest control and weeding flower beds are also included in these packages. We also offer driveway and walkway treatments and handle seeding of levees and lawns. Read More About Annual Spray Programs >>
Irrigation
Thrive works with residential and commercial properties with irrigation installation and repair. We use the latest and highly efficient equipment & designs to allow property owners to maintain healthy and lush lawns without using large amounts of water. Based on the layout of the landscape and the types of plantings and grass there, our team will install automatic sprinklers, drip irrigation systems in flower beds and planters as well as controllers and sensors. We provide tailored solutions so you can rest assured that our solutions will meet the needs of your landscape. We handle every stage of the job expertly and ensure the project is completed on schedule. Read More About Irrigation >>
Landscape Lighting
We design, install, and even maintain lighting systems in residential and commercial properties. You can hire us to upgrade your existing outdoor lighting or get our comprehensive service package to avail our design and install service. If you're from the Greater New Orleans area, we are just a phone call away. Contact us today at (504) 263-3588 to get more details about our design and install services. Read More About Landscape Lighting >>
Landscape Maintenance
Thrive is a leading landscape maintenance company in the Greater New Orleans area. We have decades of experience in the landscaping industry and seasoned landscaping professionals who are always ready to take care of our client's landscaped property. In addition, we always provide topnotch services regardless of the simplicity or complexity of the maintenance job we handle. Property owners can hire us for simple lawn care tasks or they can get our comprehensive maintenance program. They can get any of these services at reasonable rates. You, too, can have a professionally-maintained landscape by hiring our services today. Read More About Landscape Maintenance >>
Outdoor Living
For years, Thrive has been creating functional and stunning outdoor living spaces for Louisiana clients. Our company has creative people who can work on all kinds of outdoor features and amenities. You can hire us to build a simple patio or tap our expertise to transform your backyard into a one-of-a-kind outdoors. It doesn't matter if you have a small backyard since we always adopt proven techniques to maximize the use of our client's outdoor space. We can build a new patio, a fully furnished outdoor kitchen or a combination of various outdoor amenities to give you a functional and more appealing backyard. Call us today and let us help you achieve your dream outdoor setup. Read More About Outdoor Living >>
Flowers & Plants
The softscape is the usual highlight in a professionally designed landscape. It creates a certain mood or ambiance in the landscape and makes the outdoor area more appealing and inviting. A flower garden, for example, that changes color every season will not only attract people but also wildlife. But the flowers and plants will not grow healthy and lush if they are not taken care of properly. They must be installed and maintained by people with deep understanding of horticulture. If you don't have the skills and knowledge, you need the help of professional landscapers like us. Read More About Flowers & Plants >>
Other Services
Public and Commercial Lawns
Commercial and public lawns are more expansive than residential ones and it becomes important to plan them perfectly and install them with care. Our team will help with all the complex permit procedures and will also handle the project management aspect in an expert manner. When we manage this project, you can rest assured that the work will be completed within the stipulated timeframe and budget. The best quality materials will be used in the project and our onsite supervisors will make sure that the best quality materials are being used. We have vast experience in this space and can assure you that your commercial or public lawn installations will be healthy and look great at all times. Read More About Commercial Lawns >>
Parks Landscape Design
Park design and installation requires a significant amount of skill and knowledge and we have both of these. We can handle park planning and installation with the highest levels of expertise. Functionality, design, and budget are the three aspects we take into account when planning and implementing your park. Our design team works very closely with you and will make sure that you get the kind of parks spaces that will be sustainable, aesthetically appealing and a great return on investment. We use resilient and weather-resistant materials in our work so you can be sure that these spaces will last for a number of years with minimal maintenance. Read More About Parks Landscape Design >>
Maintaining Trees and Plants
When you have plants and trees on your property you need to make sure that these features are maintained with regularity. We provide custom landscape maintenance services to our clients and maintain all the plantings and trees on your property in the best possible way. Not only do we trim and prune the trees, but will also ensure they have the right kind of nutrition as well. We inspect the trees and plants at regular intervals so problems such as fungal and pest infestations can be identified early and treated before they get out of control. Your trees and plants are in good hands with us. Read More About Maintaining Trees and Plants >>
Creating stunning outdoor spaces at very competitive landscaping cost is something we are passionate about. If you want to quality, customized services, Thrive is the company to call. Feel free to contact us at this number-504-263-3588, or connect with us via this Online Form to send us your requests and queries and we will respond without delay.
AREAS WE SERVICE IN NEW ORLEANS:
AREAS WE SERVICE IN MISSISSIPPI: